Connectivity PMS with Reservit Accommodation
All our PMS interfaces allow the exchange of at least the following information:
PMS connectivity allows hotel availability information to be sent from the PMS directly to Reservit Hotels and the resulting booking details to be retrieved by the PMS.
The main PMS systems on the market are already connected. More than 750 establishments have interfaced their management software with Reservit.
PMS connectivity allows you to set up true « 2-way" interfaces ensuring reliable and traceable data exchange.
The hotel's online marketing is thus managed directly via everyday software used in the establishment. This means communication channels can be left open until the very last room is filled without the risk of overbooking.
Installing PMS connectivity can increase booking volumes by up to 25%.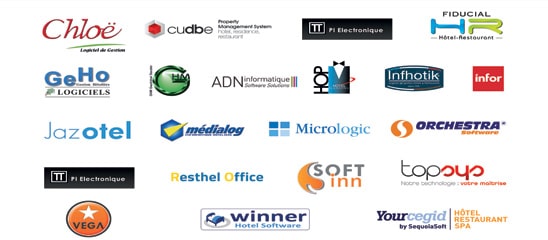 What is a PMS ?
A Property Management System (PMS) is a comprehensive system that manages your hotel. Connectivity with our PMS Partners saves you time and ensures the most up-to-date information.
Benefits
Create Rooms
Update prices automatically
Update inventories automatically
Create a booking
Modify a booking
Cancel a booking