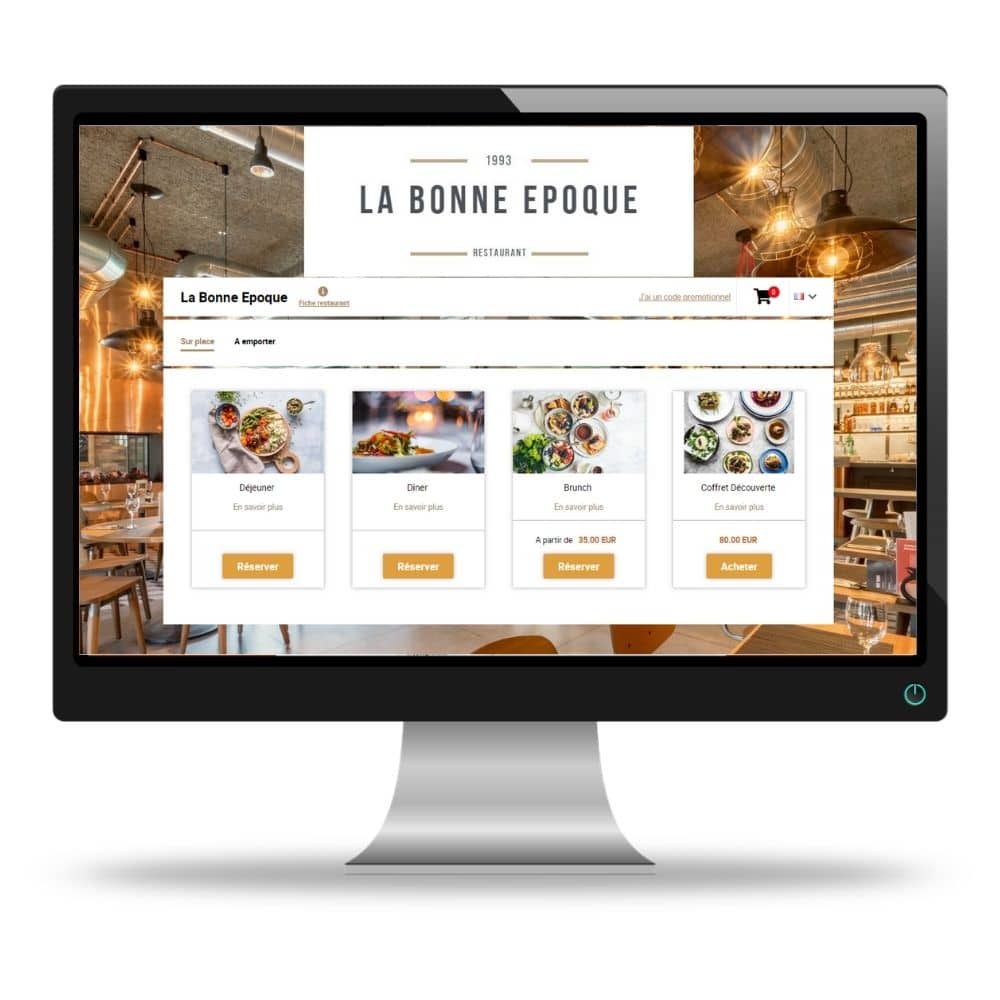 The ideal Booking Engine
Reservit has designed a booking engine that lets your customers book a table online. You manage the booking totally independently and in real-time.
It works equally well on mobiles and tablets, maximizing your visibility. Our technical and business teams tailor it to your graphics charter to be totally intuitive for your future customer.

A booking engine tailored to your restaurant's graphics charter

Easy to manage and use on a daily basis

Bookings available in 6 languages

Simple and intuitive ergonomics
Offer table-bookings online, directly and totally indepently!
As half of our 2,000 clients are hotels-cum-restaurants, Reservit Restaurants is the ideal tool for comprehensive hospitality management. The booking interface is user-friendly and integrated right into your restaurant's website. It is accessible from any computer connected to the internet.
The "Reservit Restaurants" technology is based on its expertise in online booking and connectivity, and is integratable with business applications (TMS).
Your platform will cost you a single fixed fee per subscription, with no volume-based commission.
Moreover, each establishment remains the exclusive owner of its website's customer records, which can be used to promote your restaurant.

For the restaurant manager
1. Manage services and times offered to web users
2. Manage table availability posted online
3. Manage access codes and associated user permissions
4. Customise booking-engine graphics for integration in the establishment's website
5. Management screens in the form of planning graphs, for utmost ease

For the web user
1. Real-time booking
2. Dynamic booking screens
3. Bookings available in 6 languages
4. Booking-confirmation email in HTML format
5. Book via mobile device

Monitoring and tracking activity
1. Manage bookings and consult booking histories on-screen
2. Display table-availability planning with a range of filters
3. Extract the bookings file for business analysis
4. Extract customer records for communication campaigns