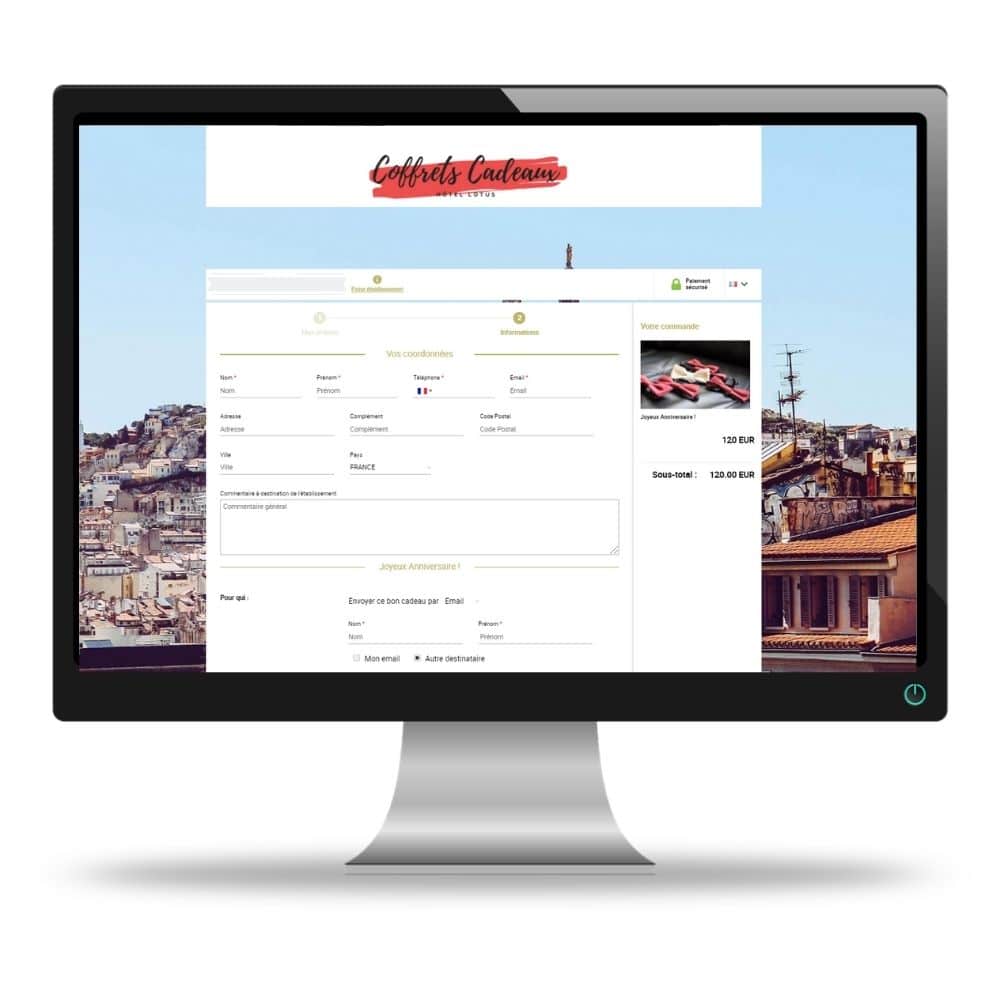 Managing gift cards and packs for your services and activities
The gift pack solution is the simple and effective solution for direct marketing from your website. The function makes it extremely easy for your customers to buy and use the gift packs they have bought online.
The packs are presented by type of activity and illustrated with photographs, descriptions and "from" prices. And all applying your graphic chart.
If you want to create products for your spa, for an all-inclusive break, for special occasions, etc. If you operate a hotel, restaurant, activity business, a spa, etc. This is a new and highly effective tool that can help you build your sales! This turns your website into an invaluable e-commerce tool with its online payment function.
All of this achieves significant timesaving for your business, guaranteeing a simplified 24-hour management and marketing of your products.
Benefits of the gift pack solution :

Timesaving in dealing with your business for internet users

Products arranged by type of service


Booking pages optimised for mobiles and tablets

Automatic generation of purchase orders

Tool integrated in Reservit back office or as a stand-alone