Control your online reputation through customer reviews
Why manage your online reputation ?
E-reputation creates your hotel's image and directly influences your strategic positioning, reservations and therefore your revenue.
For nearly 80% of online buyers, customer reviews are a determining factor when making a purchasing decision. Whether you do anything or not, your customers will talk about you. It is essential to manage your e-reputation and customer reviews.
One in two tourists won't make a hotel booking without first consulting online customer reviews.
As a hotelier, it is therefore essential to control your online reputation, partly to reassure surfers and partly to manage negative web reviews.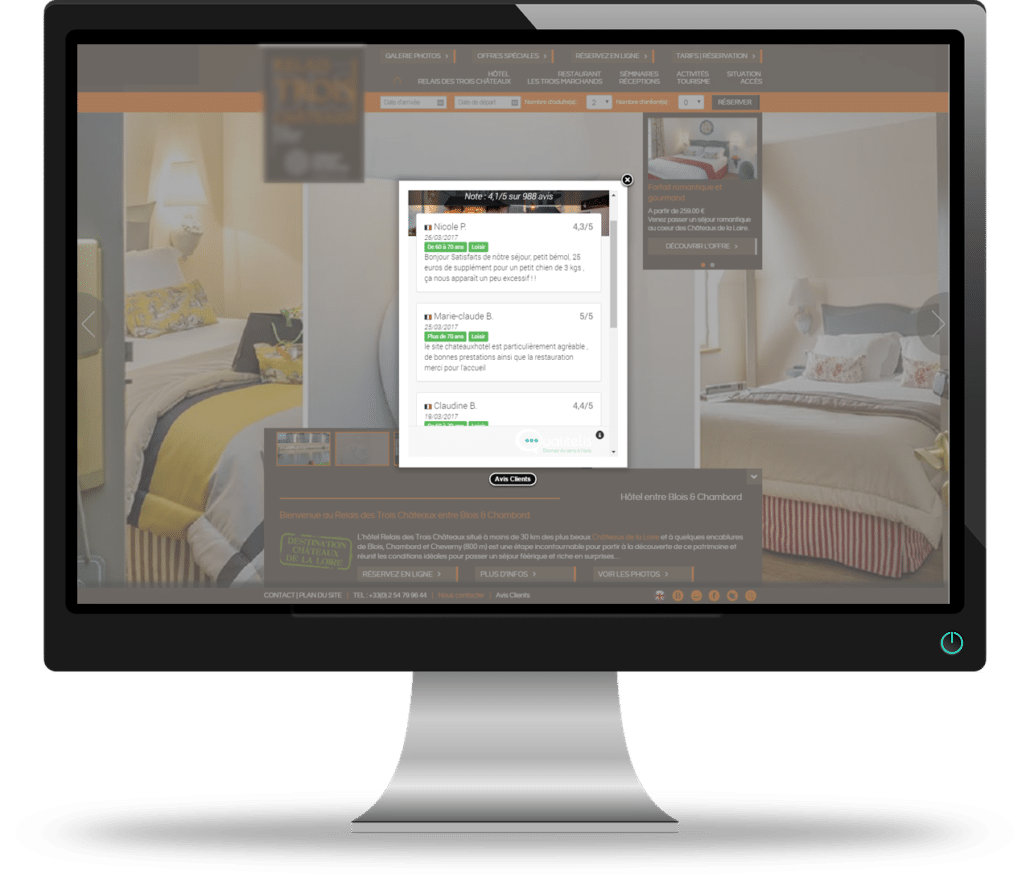 An essential tool for measuring customer satisfaction
Reservit's customer satisfaction tool is designed to boost a hotel's visibility and encourage web users to book directly.
Customer reviews are canvassed by email the day after they leave. As a hotelier you can see, at a glance, which aspects the guests liked most and identify any room for improvement.
After collection and moderation, customer reviews are distributed on the hotel's website and TripAdvisor without duplicating content, using specially negotiated distribution contracts.
The goal of the customer satisfaction tool is to permit the hotelier to manage its e-reputation transparently using an AFNOR-certified customer-review tool.
Treat customer reviews as an opportunity to monitor your image. Reviews are an excellent way of improving your services.
Having a customer satisfaction survey tool is now an essential prerequisite for any hotel to boost its natural referencing and to consolidate its brand image, reputation and presence on the web.

After-stay
Customer is automatically emailed a review request after their stay

Moderation
Semi-automated moderation

Reviews published
Reviews are published on your website and partner review-websites