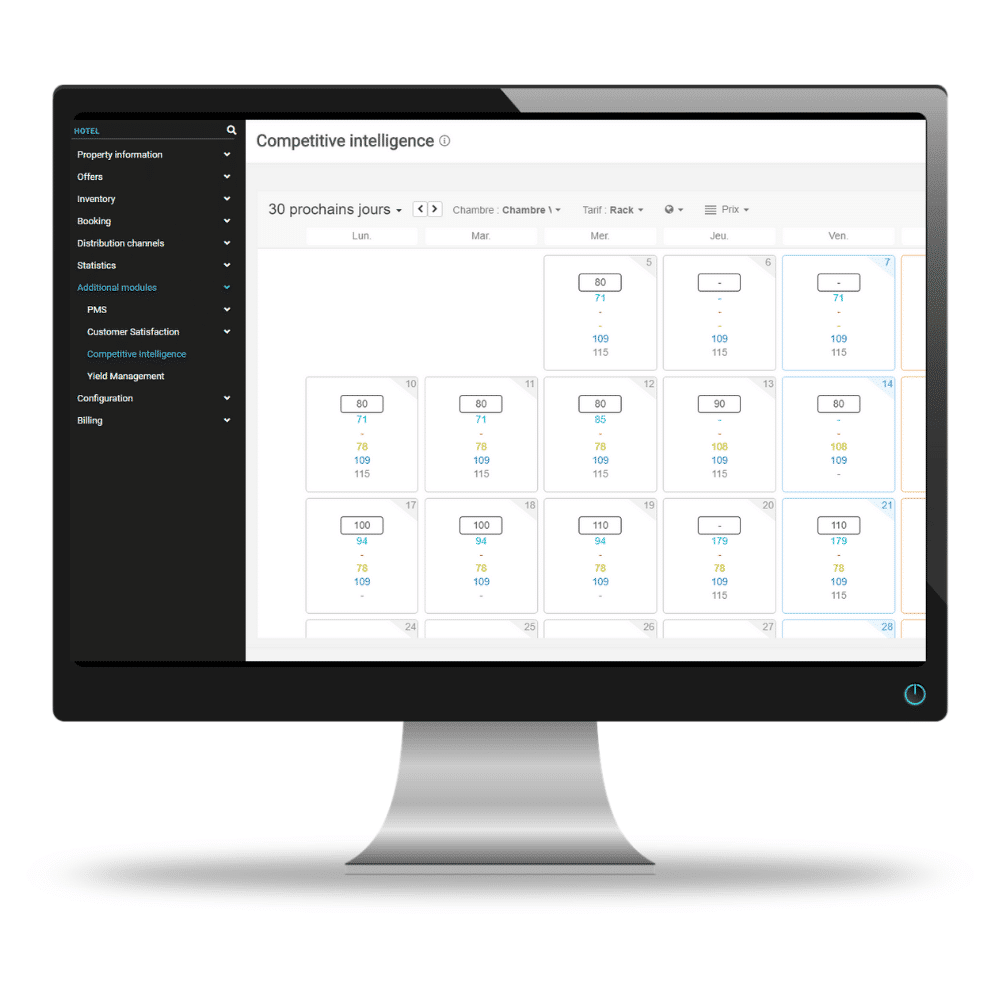 Why track pricing?
A hotel may be competing with you only in certain segments and at certain times of the week (weekends for example).
Price is the No.1 criterion for more than 60% of online bookers.
Anticipate this fluctuation and your competitors' pricing strategy with Reservit's price comparison module. It will give you a better view of the offers available on other distribution channels.
Our competitor watch module lets you compare your best prices – day by day – with your competitors'… In other words, is an tremendous advantage in being able to adjust your pricing and maximise profits.
A precise pricing comparison tool
Our solution has been designed to be easy to implement and intuitive to use. Simply access it from your Reservit Manager. By having fast and reliable access to important information, particularly hotel prices near you, you enhance your ability to acquire new customers.
This intelligence module allows you to automate the process of collecting information on your competitors' pricing policies. You improve your web performance.

Simple to use

Tracks 5 etablishments and up

Reports best daily prices over 30 days

Automated daily reporting